HANDICRAFT VILLAGES IN CHIANG MAI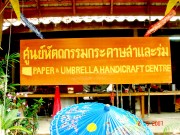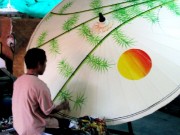 Umbrella making Formerly made as offerings to the monasteries, the beautiful hand-made bamboo and paper umbrellas of Bosang are now produced in quantity. Still reflected in the work of the skilled village craftsmen is the sheer beauty of a tradition that began generations ago. In addition to umbrellas and parasols made of sa paper, cotton and silk, many other decorative handicraft items are made featuring the same hand-painted designs and fine skills of the local artisans.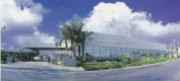 Jewelry Factory Your tour along the Sankampaeng Road will have convinced you that Thai craftsmen are exceptionally gifted. Chiang mai Thai Silk We specialize in manufacturing and exporting of pure hand woven Thai Silk. Thai Silk Village is the place where you can find all kinds of Thai Silk products in classic and elegant designs, and of the best quality. Nothing can replace the sure hands and eyes of the experienced craftsman in revealing the luminous beauty of genuine Thai Silk. suitable for tailoring for both men's and ladies'wear. It can also be used for shawls, neckties, bags, pillowcases, etc.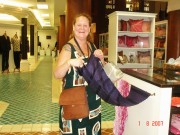 Thai Silk We specialize in manufacturing and exporting of pure hand woven Thai Silk. Thai Silk Village is the place where you can find all kinds of Thai Silk products in classic and elegant designs, and of the best quality
The production of silk begins with a tiny worm know as Bombyx mori: silk moth, the moth lays eggs, which develop into silk worms.
The worms are fed on mulberry leaves until they are one month old, when they will build a cocoon from their spittle.
The cocoon is put into boiling water, and the silk thread is then extracted. The length of silk thread in a cocoon varies considerably, from 500 to 1,500 yards, depending on the kind of worm that produced it. In Thailand, most silk thread is hand-reeled by women, the filaments form several cocoons being reeled together on a wooden spindle into a uniform strand of raw silk.
This is a time-consuming process since it takes about 40 hours to reel one and a half kilograms of silk, but some sericulture families have simplified the job by using a reeling machine. The majority, however, still use the traditional method, which produces three grades of silk: two fine ones suitable for lightweight fabric and a thicker one used for heavier material.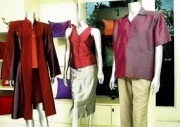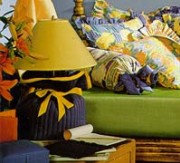 The skeins of silk thread are then soaked in hot water to remove the remainder of the seracin. Since Thai silk yarn is yellow, it must be bleached before dyeing; this is done by immersing the skeins in large tubs containing hydrogen peroxide, after which they are washed and dried in the sun.
Thai Silk is then woven on a handloom, the threads (warps and wefts) that pass across and are inserted during the weaving process.
Thai Silk is hand-woven fabric, which means that although if conforms to set standards of width, color, and quality it still retains a degree of individuality impossible to achieve by more advanced technology.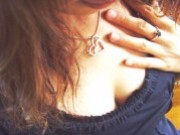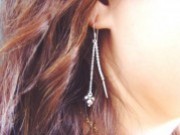 Silverware Chiang mai is, of course, famous for the quality and profusion of its silverware. World silver markets are presently in resurgence and silver is a great buy nowadays, even modern pieces, lacking the patina of age, appreciate rapidly in value. The ancient Hindu influence also directed the development of silverwork in Thailand but it was very much confined to creating decorative items or ceremonial and religious articles such as trays, bowls and betel sets.we manufacture various kinds of hill tribe silver jewelry such as rings, pendants, bracelets, bangles, necklaces and beads which are our unique designs on top-quality control.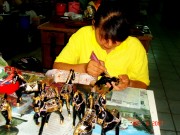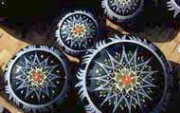 Lacquerware Chiang mai Lacquerware is an ancient art form of decorating wooden (i.e.- teak or bamboo) objects with seven layers of black lacquer, providing items with a combination of beauty and practicality. They commonly decorate lacquered objects like handpaintings, handcarvings, and items decorated with eggshells and/or gold leaf. Products Type Lacquer products such as : Lacquer Casket Set, Elephant Figurine, Fishes and Birds Figurines, Coaster Set with Box, Decorating Lacquer Plate, etc.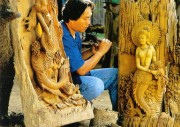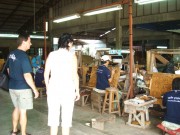 Teakwood carving If you want have Bali Teak wood carving and craft and make your house more beautiful or you have hobby collection of wood carving, i have the quality wood carving and make original from balinese artist Handicrafts Borsang is famous .
Furniture in Chiang mai Ideal for furnishing your island villa or condo, teak and rattan furniture is popular and we work with many supplier to offer you a choice of traditional Thai, contemporary and classic styles.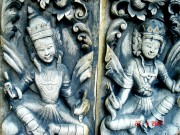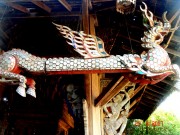 Antiques and Art Our culture has a magnificent history of exceptional art to give you home an oriental feel. We can find you genuine investment pieces or affordable reproductions, as well as Thai and contemporary art.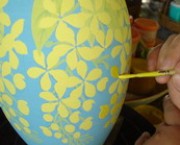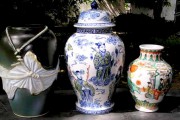 Celadon ceramics Celadon ceramics with wood-ash glaze. Every piece is unique, being handmade, and all are created with the finest artistry of the potters, carvers and painters. Most of their production, such as tableware, household products, gifts and souvenirs, is sold to foreign visitors or exported all over the world.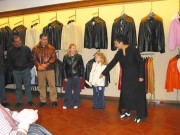 Leather In Chiangmai One of the leading manufacturers and providers of gifts, souvenirs and premiums for every special occasion. We offer varieties of high-quality gifts & premiums, designed to your satisfaction, at reasonable prices for every special occasion, souvenirs and premiums for every special occasion.