Jade "Stone of Heaven"
Frommer's Review While it is possible to buy jade along Wat Phra That Doi Suthep, a temple of Buddha overlooking the city. Just below the temple is the Orchid and Jade Factory.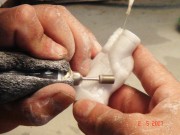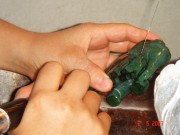 Orchid Jade does not tolerate any type of treatment on jade. All our jadeite jewelry are Type A and thus we can guarantee that they are of the highest quality. In addition, our jewelry are exclusively made, which means most, if not all, are handcrafted. We firmly believe in crafting the finest jewelry that will help reflect the unique personality and style of each of our customer.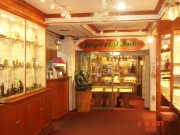 "If you are interested in learning about jade or purchasing jewelry made from jade, Orchid Jade is certainly a place to visit. First, we will show you a video on jades from around the world and the process of turning them into exclusive jewelry pieces. After that, we will take you through our on-site factory where over 30 Thai craftpeople work on jewelry and carving productions. In addition, we will illustrate simple techniques on how to tell jade from its imitations. We also have a mini museum featuring antique jade collections from around the world. Lastly, it is shopping time--choose from a variety of beautifully-crafted products from our extensive collection."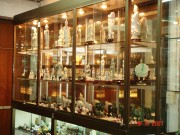 Jade--the precious gem known as the "stone of heaven"-- has been cherished for millennia. It's considered pure and enduring enough to inspire the wearer's highest spiritual aspirations, yet sensuous and luxurious enough to satisfy down-to-earth cravings. Modern gemologists use the word "jade" as a generic term for two distinct mineral aggregates--jadeite and nephrite. Soft enough to carve, tough enough to withstand repeated hummer blows, the two minerals look and feel very similar. But their chemical compositions are different, and gemologists classify them as separate species.

Though different in crystal structure, jadeite and nephrite share exceptional toughness.

While both materials are known as jade, there are some very important differences between them. Jadeite is much more rare than nephrite, so it commands a much higher price. Another different is color. Jadeite's finest green is not seen in nephrite. Instead, nephrite's greens are more subdued, darker, and less saturated. Nephrite's beautiful, earthy colors, combined with its toughness, make it ideal for carving. From dynasty to dynasty over thousands of years, Asian nephrite carvings have delighted the imagination as well as the eyes. Currently, there's no commercially available synthetic jadeite. But there are some cleverly crafted assembled stones that allow inferior jadeite to masquerade as top quality. Some assemblies use jadeite as a component, while others are made or plastic or glass. In addition, jade substitutes such as maw-sit-sit, serpentine, and chrysophrase chalcedony are also common in the market.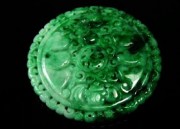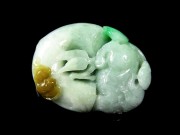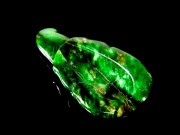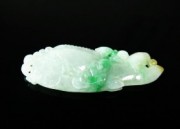 Fish and Bat Jade Jadeite Pendant This is a natural, pure and A grade Burma jade jadeite carved into bat, fish and auspicious animal. This jadeite is Motley Green variety. The texture is Dark Green. Fish symbolizes abundant food and good fortune in Chinese culture. People believe that fish can bring wealth. Bat and fish are symbols of prosperity. In the center is a Chinese word carving "?" which means lucky and auspicious. The excellent craftsmanship is incredible delicate. Its handcrafted is gorgeous. It is deserved to be appreciated and kept. This green jadeite has a tinge of dark green. Its colors are natural and comely. The excellent polish luster, great translucence and sleek surface are captivating and fascinating. Exquisite jadeite liked this is rare and precious.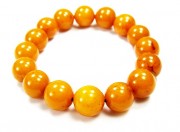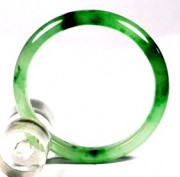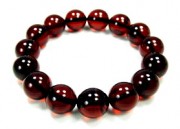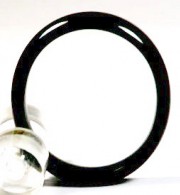 Amber Amber is a fossil resin much used for manufacture of ornamental objects. It has various kinds of brightness and lusters. Most of the Amber is in the range of 50-90 million years old. In general, Amber has some natural compositions inside its body.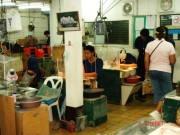 Bead Bracelet This bracelet is composed by a main small 3-eyed Dzi bead and propitious 5-colored strings. The patterns on the body are formed by 3 eyes around the body regularly. There are weathering marks on the smooth surface. Beautiful Dzi Beads with propitious 5-colored strings are suitable for anyone to wear.
The colors of this Dzi Bead are well contrasted. Its strings are creamy. The patterns are clear and distinct. Its appearance and quality are excellent.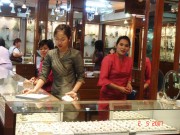 Note: This information was accurate when it was published, but can change without notice. Please be sure to confirm all rates and details directly with the companies in question before planning your trip.