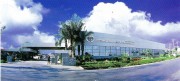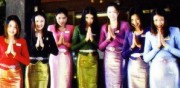 THE WORLDS BIGGEST JEWELRY FACTORY TOUR
The first jewellery store in Thailand that have received the international ISO 9002 and ISO 9001:2000. Gems Gallery is situated in cities, Chiangmai. Has a specific jewellery masterpiece and gems to choose from. Our staffs are willing and welcome to serve you. Chiangmai Industry Information traveler Fashion rubies sapphires tourism shopping made tot world bigges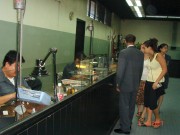 The beauty of Thai jewellery and gemstones is well-known the world over. The quality of the precious stones, the design, cutting and polishing skills of Thai artisans Eall these combine to give rise to world class jewellery and gems.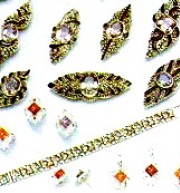 At Gems Gallery Chiangmai, we have more than two decades experience with jewellery and gems. We draw on the accumulated knowledge of Man's more than 4,000 years relationship with precious stones. As times gone by, gems were the exclusive preserve of the rich and powerful. Leaders of nations across the ages - Cleopatra of Egypt , the Caesars of Rome , the Monarchs of England , Emperors of China of the Kings of Thailand Eall sought out precious stones to reflect their prestige and position. Thailand's position as major global gems and jewellery dealer, thanks to outstanding raw materials and the skills of its craftsmen, in turn led to the creation of Gems Gallery Ethe world's biggest jewellery and gems center. With a vast selection of goods at fair prices and excellent customer service, we serve the needs of gem lovers everywhere. We also share our knowledge of precious stones through our hi-tech Slide Multivision show and Dark Ride presentation systems-the first of their kind in Thailand.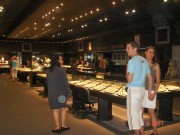 At Gems Gallery Chiangmai, you can be confident that every piece you choose to own has been created using only the finest raw materials in Thailand and is of world-class quality. Every possible care and attention is lavished on each piece that we create. We spare no time or effort to ensure that every creation is beautiful and valuable work of art.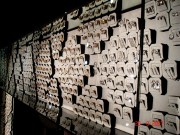 We begin by taking care to select only the best precious stones from Thailand's internationally recognized gem mines in Chanthaburi and Kanchanaburi provinces. We choose only Grade A stones in terms of size, shape and colour to make our jewellery, be they diamond, sapphires, rubies, emeralds, topaz, etc. Naturally, we take care in selection the pearls as well.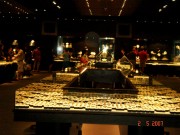 Before being worked into a completed piece of superb jewellery. Once we have selected a stone, it is cut and polished by our Thai skilled craftsmen. Necklaces, bracelets, earrings, rings, bangles and other decorative items Ethe beautiful gems in each reflect the exquisite taste of the wearer.
The gems and jewellery from Gems Gallery Chiangmai. reflect the skills and individuality of our craftsmen. As such, every piece is a genuine 'one-off' and truly unique. We can also create jewellery to suit your specific requirements. Match this with excellent after-sales service and full guarantees and you can be certain that every piece from Gems Gallery will be a source of pride for its owner.
Nice Driver of Somboon Tour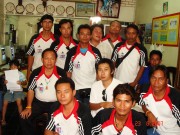 You should travel with the only licensed tourism company to get the lawful protection.
<< BACK PAGE PROGRAMS TOUR: