TRIP ROUTE PAI TO CHIANG MAI /3
Trip route: from Chiang Mai by Highway No.108 via Chom Thong - Hot - Ob Luang (Hot district of Chiang Mai province) - Doi Mae Ho - Mae Sariang (Mae Hong Son province) - Khun Yuam - Thung Buatong Forest Park on Highway No1263 U- turn Back by Highway Highway No.108 Mae Hong Son province. Then drive returning route by Highway No.1095. - Ban Rak Thai (kmt. village) This village is situated 44 kilometers from Mae Hong Son via Pha Sua Waterfall near the Thai-Myanmar border U- turn Back by Highway No.1095 via - Pang Mapha - Pai (district of Mae Hong Son province) - Pai - Mae Malai - Chiang Mai. Go & Back with curves From Chiang Mai to Mae Hong Son it is not easy.drive along the mountainous road is about 700 kilometres.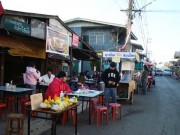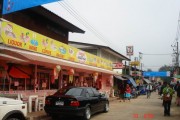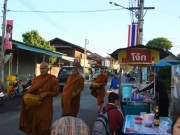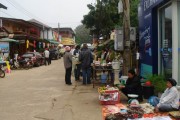 Pai little town in big memory is Famous For Being One of the Most Peaceful, Scenic Towns in Northern Thailand.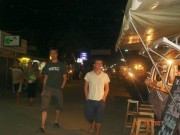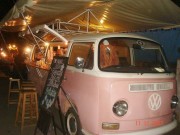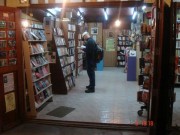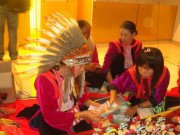 " HEAVEN DOES REALLY EXISTS IN PAI "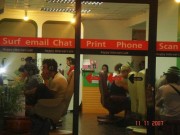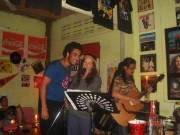 At Night Time in Pai.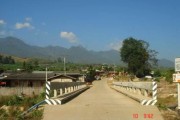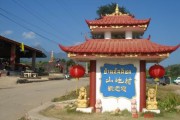 Northwest of town , a Shan village, a Lahu village and Lisu village, a KMT village called Ban Santichon (San Ti Chuen in Yunnanese) and Nam Tok Mo Paeng can all be visited on foot. The Shan, Lisu and KMT villages lie within 4km of Pai, while the Lahu village is near Nam Tok Mo Paeng, which is another 4 km farther from town (8 km total)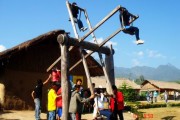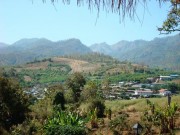 Ban Santichon (San Ti Chuen in Yunnanese) is a small village just outside of Pai, situated on the hillside overlooking Pai valley. Populated mainly by descendants of the KMT (Chinese Kuomintang), the village has preserved its Yunnanese roots and features the charm and atmosphere of a Chinese rather than a Thai town.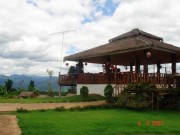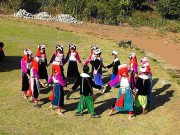 Ban Mai Sahapan ( Lisu Village) This village is located only 3 kilometers away from Pai town. There tourists are free to see Lisu People's lifestyle and buy some souvenirs, such as textiles, silverware, as well as agricultural products.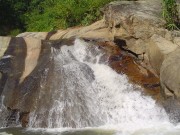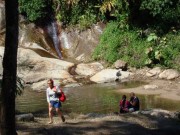 MoPaeng Waterfull

Travel:trip route to Located at Ban Mo Paeng. Only 9 kilometers away from Pai towm. MoPaeng Waterfull is one of the most Favorite attractions in Pai district. To get there, take highway 1095 in the direction to Mae Hong Son town, Turn left at the kilometer marker 102 until you fine Yapo village. Drive further for around 500 meters and you will find the parking lots at the end ot this amall road. The waterfall is on your right.The surrounding area is shady and beautiful. Nearby there is a peaceful Muser tribe village.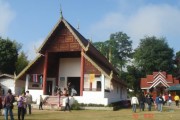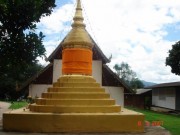 Wat Nam Hoo Located around 3 kilometers westward of Pai administrative office, Wat Nam Hoo is another ancient temple of this town. It is a place where a famous Buddha image called Lunag Po Une Muang is situated. This image is 30 inches high and 24 incghes wide. It is cast in bronze for more than 500 years now. Since the bun of the image could be opened and is always full of water, it has become a very respected image for Pai people.